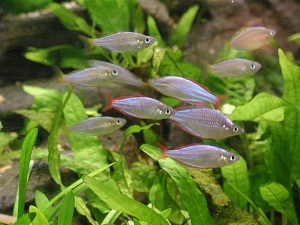 You have picked up the tank of your choice and the perfect spot in your home where you, your family members and even your guests will admire it's beauty.
But before you put some water into it and add fish here are some preparations that you must do so that later everything goes smooth and easy.
You can fill you tank water with normal tap water as it has been already purified, but it contain chlorine which is harmful for the fish. That is why keep a bucket of water filled for 24 hours so that chlorine disappears naturally and it's safe for your aquarium.
You can scrub the fish tank from side and polish it with a clean cloth. Under any circumstances DO NOT use soap or detergents to clean the tank from inside. This is true even when in future you feel the need to empty the tank, shift your fish elsewhere and clean it from inside.
This is the right time to decorate your tank with aesthetic features such as gravel at the bottom. Before you put gravel make sure you clean it with tap water. While placing gravel you can slope it towards the front of the tank. This will help collection of waste in front that can be easily siphoned out at once when you clean the tank periodically.
Before you fill your tank with water make sure you position it perfectly at your preferred location. If you are confused about picking up a location for your fish tank then this article shows you what locations to avoid.
While adding pre-stored water in the tank it is possible that the carefully decorated gravel gets disturbed. To avoid this you can pour the water slowly in a saucer so that it spreads evenly across all the corners of the tank. Fill about 2/3 height of the tank with water. If it happens that the quantity of stored water in bucket is less that what you expected, do not add tap water instantly. Store another bucket for 24 hours and pour the remaining the other day.
Keep you tank filled like this for 24 hours and check for any leakages or distortions through glass. Check if you can easily view inside of the tank without any image distortions. Also check if the tank support is sturdy enough that can absorb vibrations.
Preparing Your Fish Tank For First Stocking
No related posts.